Current Babysits policy regarding Coronavirus
June 15, 2020 - Due to the Coronavirus outbreak, many parents are struggling with childcare. It is not only parents who work as essential service providers who are in need of a babysitter for their children. Parents who work from home and single parents may also find themselves struggling to balance working from home whilst also caring for their children. At Babysits, we want to give our community the best support possible. We are closely monitoring the situation and listening to the advice from the NHS and GOV.uk.
GOV.uk has announced that childminders can return to work (in England). However, we advise that you exercise caution when returning to babysitting jobs/accepting babysitters into your home. For example, we advise that parents have no more than one regular babysitter. This way, you can limit the number of people in your home and thus limit the risk of potentially spreading the virus.
Furthermore, we have implemented a new feature: virtual babysitting. Virtual babysitting gives parents an hour to themselves. This is helpful for parents who work from home and who may need to focus on work-related tasks (or even parents who just need an hour to themselves!). Virtual babysitters entertain children with storytelling, educational activities, crafts, and games. It is a great alternative to other screen-related activities such as Netflix or Youtube.
For parents struggling with homeschooling their children as well as working from home, we have implemented online homework assistance. Parents can rest assured knowing that their children are getting the help they need with their schoolwork. Babysitters can indicate on their profile whether they are available for homework assistance and parents can filter their preferences accordingly while searching for the right babysitter for their family.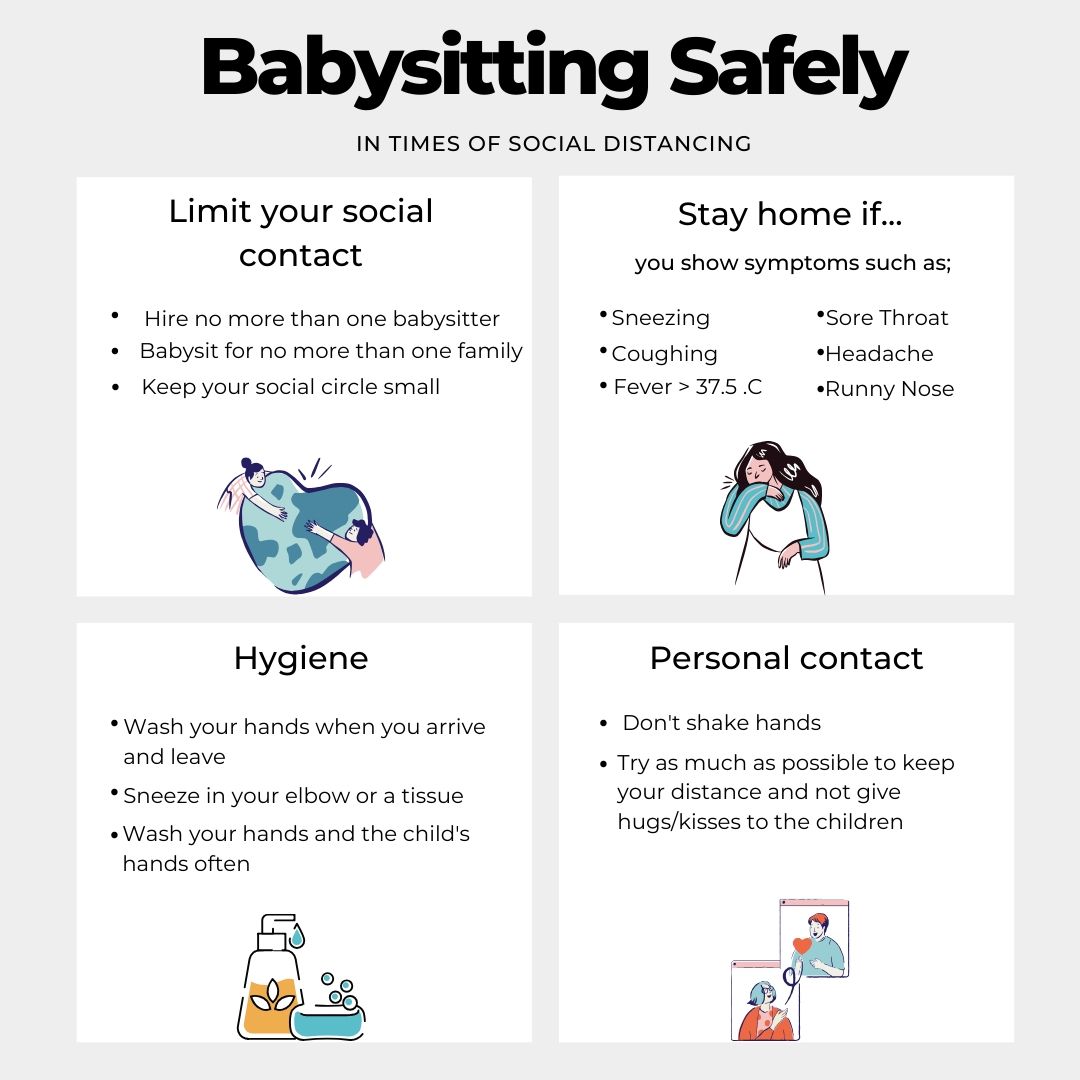 Do you want to know more about babysitting safely in times of social distancing or other things related to the corona virus? Find out more by checking out our articles below: