Find babysitting jobs
1,026 families matching your search
2 children (Gradeschooler)
Hello. I am looking for someone to look after my two little ones when I go to work. I am looking for an open minded nanny to look after 2 children, in Kings Norton. One, 8yo girl..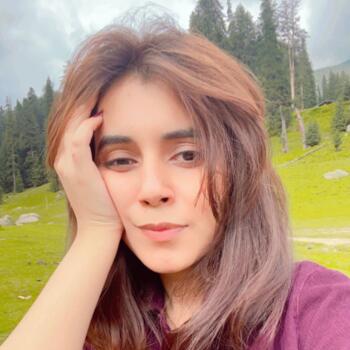 1 child (Baby)
I have a very small family. I as a mother of my baby is also a university student and new here in Dundee. As due to heavy workload of my study Im looking for a baby sitter. If I talk..
1 child (Preschooler)
We are a dad and daughter who travel a bit. the need for babysitter is when dad has a business meeting on a day. We are resident but often outside the UK. Jennifer is 4 (5 in November)..
Average response time: 4 hours
£9.50/hr
2 children (Preschooler and Gradeschooler)
Hi I'm Sarah and I have 2 little ones 7 and 2 1/2 it's just us at home oh and the daft cat ! I'm looking for mainly help when I'm on an early or late shift which will either be dropping..
Age of children:
Preschooler
Gradeschooler
£9.00/hr
1 child (Toddler)
Our family is looking for a trustworthy babysitter who can take care of our 2 year old don't have pets and We'd also prefer someone with experience in baby sitting . Feel free to..
1 child (Toddler)
Hi I am Patrick and My Spouse Name is Seyi, we are a very young professional couple, lovely family with our 18 months little one Alexandre who is very energetic and curious. My spouse..
3 children (Preschooler)
Hi, we are looking for a nanny after school from 1st December until the end of term and beyond. Most days it will be just our 3 & 5yr old. They go to school in Dulwich and we live..
1 child (Toddler)
Kind loving family. 3 children 2 would go to their biological father whilst our 3 year old would require a sitter. She is really loving. She enjoys building lego and counting. She..
2 children (Baby, Gradeschooler and Teenager)
Hi there, We just had a newborn and would like to get assistance with our older son. Was thinking about someone that could help him to get to the school and back. Preferably with..
Age of children:
Baby
Gradeschooler
Teenager
Last activity: 2 days ago
Average response time: 19 hours
£5.00/hr
2 children (Preschooler)
We have 2 however most times only one is present. : O73Io967570 She can be shy however aim to have care after they are in bed. We are a open and loving family, and believe in good..
2 children (Toddler and Preschooler)
I have 2 lovely children, a boy (1 year old) and a girl (4 years old) both are very playful and loves being outdoors. I work part time and often need a babysitter on occasion due..
2 children (Gradeschooler)
I'm a single mum with 3 girls (eldest won't need childcare as she is an independent 15 year old) my other 2 are aged 11 & 5 Need someone who is happy to work on an as and when basis..
2 children (Gradeschooler)
My name is Elena. And I am looking for a trustworthy nanny that will look after my two wonderful children,Valentina who is 9 years old and Nico who is 4. They are very good children,..
Last activity: 5 days ago
£10.00/hr
3 children (Toddler)
Family of five, looking for a good kind responsible, tentative babysitter. We have children 13, 10 and four. we want someone who is truly passionate about providing a safe environment..
1 child (Baby)
I need a baby sitter who will care for my 8 months old baby for the hours i am in class as I am a student and my husband is working. Someone with a flexible schedule and at least one..
---
---
Are you looking for a babysitting job?
Find the perfect family to babysit for via Babysits, with 1,026 jobs currently available matching your search criteria. You decide when to work and how much you earn! Find a great babysitting job in no time!
---
Babysitting jobs in large cities