Find babysitting jobs
313 families matching your search
1 child (Toddler)
Hi, I'm lucy. I'm looking for someone to occasionally babysit my 1 year old. Flexibility with days is preferred as it may not be the same days every single week. Seeking someone reliable,..
3 children (Baby, Toddler and Preschooler)
My name is latisha I'm a staff nurse and would love to have a baby sitter so I can wk I have o ly boys all fun loving and happy they hav a strick routine for bed can anyone help please..
1 child (Baby)
Hey , My name is Francesca and I am 26. I have an 10 months baby boy 💙 I am looking for someone that look after him at my place for 1 to 4 hours for 1 to 3 days in a week ! As..
1 child (Baby)
Need someone I can be relaxed with to look after my 6month old, while I work. Just make him comfortable and happy, so I don't have to worry too much. At weekends , I would be working..
1 child (Preschooler)
Hi My name is Kay and I'm looking for someone to babysit my 5 year old son while I work nights. Could be anything from 1 night a week to 3 nights a week. Must be available for evenings..
2 children (Preschooler and Gradeschooler)
I am looking for a part time babysitter for evening and weekends too look after my two children , I work in a small restaurant in southsea so the hours may vary depending on how busy..
3 children (Gradeschooler and Teenager)
Hi my name is Rachael I have three boys who are 13, 9, 8 year old I'm looking for a babysitter while I go out in the evening. What would be required it just putting the 9 and 8 year..
1 child (Baby)
Tom and Kirsty, looking for an occasional babysitter for our 11 week old son Oscar, born 5th December 2019. We are looking for a reliable and friendly babysitter. Must be responsible..
Last activity: 2 days ago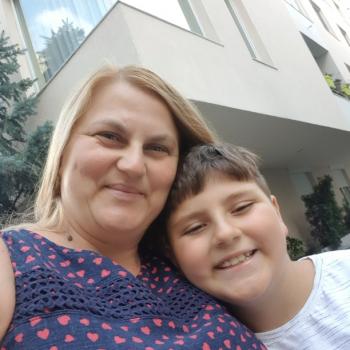 1 child (Gradeschooler)
Hello! My name is Claudia, I am 38 years old. I have a child, he's name is Lukas, he is 8 years old, he goes to school in Darlaston at Woods Bank Academy School. I need someone who..
2 children (Toddler)
Hi, We are looking for a French speaking afterschool baby sitter for my son age 9 and my daughter age 4. the school is 10 min walk from our home and the hours are 16:00-19:00 every..
Bookings: 25
Repeat bookings: 1
Last activity: yesterday
3 children (Gradeschooler)
Hi I'm Charlie I have 3 children aged 10, 6 and 4 that I need a regular babysitter for, two boys and a girl the girl is the youngest. Need someone easy going and happy to come to ours...
1 child (Toddler)
Hello I m caroline, I have a boy who is 3.5 years old. I m looking for someone who can take care of my son on Monday 17 May, a morning. I think from 8 am until 12.30 or 1.30 pm to..
1 child (Baby)
Hi ,my name is Camelia and I am looking for a babysitter to come in our place for my 2 years old boy...for three days / need for cleaning, cooking or other homework. More information..
Last activity: 3 days ago
3 children
Looking after my 3 children. Looking for a smart,intelligent and interactive person who love to read, draw and bake and have lots of fun looking after my 3 kids. You need to be loving..
2 children (Toddler and Preschooler)
Hey, my name is Julie and I am living in Virginia Water with my husband and our daughter Louise (4 years old soon) and son Charles (18 months old). I have just started a new job and..
---
Are you looking for a babysitting job? Find the perfect family to babysit for via Babysits, with 313 jobs currently available matching your search criteria. You decide when to work and how much you earn! Find a great babysitting job in no time!
---
Babysitting jobs in large cities