It is easy and fun to make some cute animal masks with paper plates and markers! Whether you use them for celebrating a birthday, or just to entertain yourself some afternoon, children will love making this DIY and their cute new animal disguises!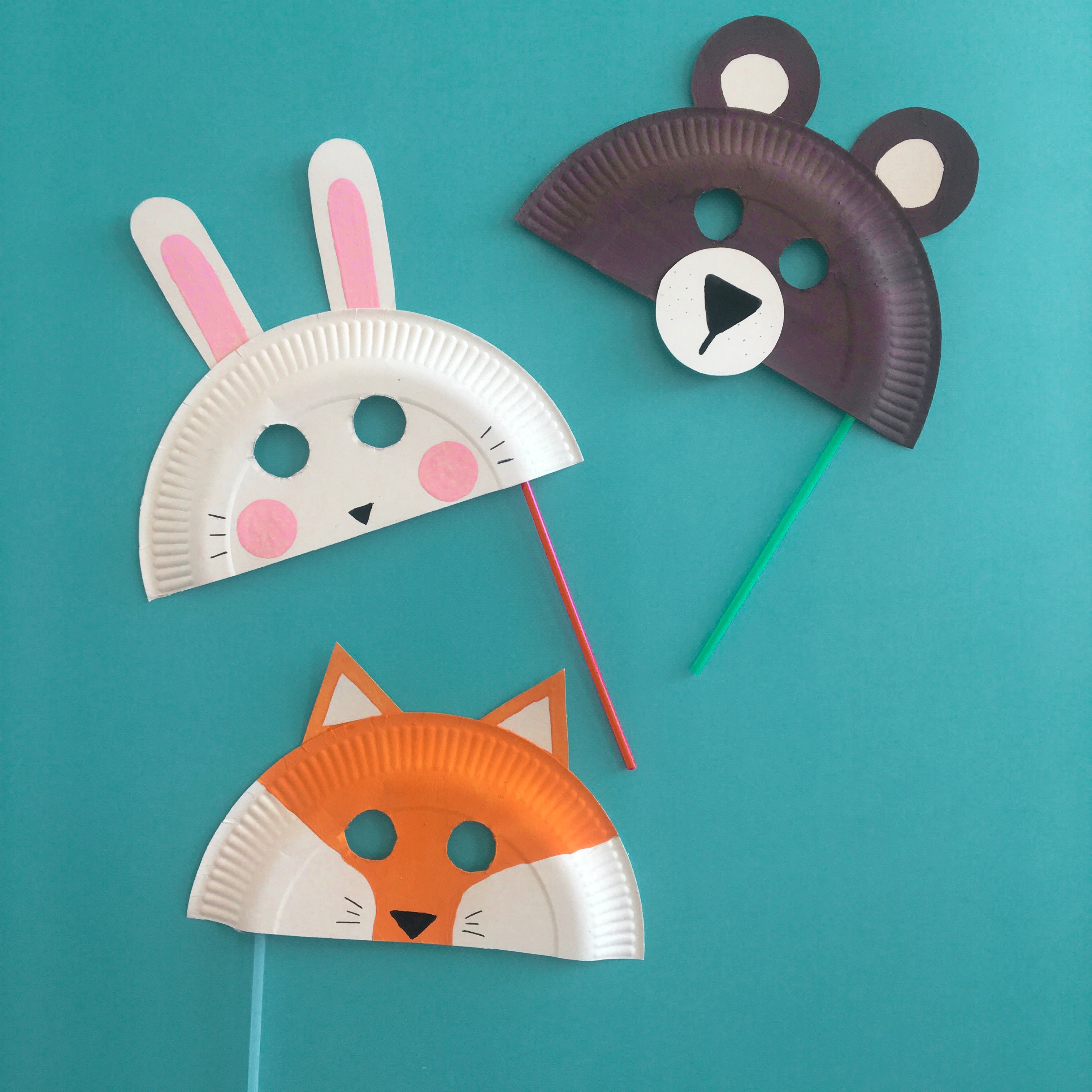 Making these animal masks is really simple! In order to make them, you'll need the following materials:
Paper plates (preferably white)
Some sort of paper or wood stick to attach the mask to
A pair of scissors
Paint
One or two paintbrushes
A black marker
Glue
Then, follow these steps:
Cut a plate in half.
Take one of the two halves and cut two holes for the eyes.
Use the other half to cut out the ears of the rabbit, bear, or fox, (and also the mouth and nose of the bear if you're making that!)
Prepare the paint, then, for the fox paint the edges of the ears and down the middle of the face according to the pattern shown in the picture below. For the bear, paint all around the edges of the ears, leaving a space in the middle, and paint the half of the plate making up the head completely brown. For the rabbit, you only need to paint the inside of the ears and the cheeks pink.
With the black marker, draw the nose of the three animals and their whiskers.
Then, glue the ears to the halves of the plates, and glue the mouth and nose of the bear!
To finish, glue the straw or stick it to the back of the plate so you can hold it.
Now, you know all the steps to make your very own animal masks! We suggest trying to make a bear, rabbit, or fox like we did, but feel free to let your creativity flow and create whatever your favorite animal is; there are endless possibilities!