Find parents-help-parents
Looking for an alternative to a babysitter or childminder? Then parents-help-parents might be something for your family! It's easy: view the other 33 families with children matching your search criteria here, or mention that you're looking for an other parent (parents-help-parents) in your own profile. Check when the parents from this family are at work, and when they are free to look after your children. When they have to work and you don't, you can arrange that their children come to your home on that day and vice versa.
The biggest advantage of parents-help-parents is most likely the costs. Through this service, children also learn to get along with other children (like in a day care). Please note that the parents of parents-help-parents are not usually certified as childminders.
Are you looking for another parent who can occasionally babysit your children? There are 33 parents-help-parents available matching your search criteria.
1 child (Preschooler)
Hi! My name is Dunni (for our family). We are looking for a person who loves kids to be with our very happy and curious 4-year-old son after school (3-6pm Monday to Fridays) and Saturdays..
1 child (Baby)
Hi, I am Emanuela. I am from Italy. Moved in the UK two and a half years ago. I am looking for the best option for my son, either babysitter, childminder or nursery from the end of..
1 child (Toddler)
Hello. I am Matilda. I am a single parent and new to this website. I am looking for a babysitter with affordable prices to help with childcare whilst I look for work/time to myself/time..
1 child (Toddler)
Hey name is Mitchell and my wife and I are looking for a babysitter/childminder to watch our one year old son on Saturdays in the mornings. Leo is a confident, active and talkative..
1 child (Toddler)
Hey my name isTeresa, and I am looking for someone to watch my 1 year old son while I am working from home on the 24th,29th,30th and 31st December from 9am to 1pm. And we may need..
1 child (Baby)
are you free to sit for a couple at our house so we can have some alone time with out worrying about the baby interrupting our time to connect and interact as a couple again please..
1 child
Hi , my name is Sofia and I am looking for someone to look after my child who is 2 years old. I will move to Hull to start work in the hospital from 15th of September. I will need..
2 children (Toddler)
Hi, I am Maurrice and looking for early hours assistance with my two baby girls 10 months and 17months can range from 7 or 8am for 8 hours. It would be lovely if your are a registered..
2 children (Baby and Gradeschooler)
Hi I am looking for a babysitter local to me to look after my children when we want to go out a few times a month evenings 8-11 for 3 children will be sleeping and no work is required..
1 child
Hello, my name is Dagmara. Together with my 6-year-old son Kuba we are looking for someone who could take care of him from 5 am and bring him to school at 8:45-9:00. The school is..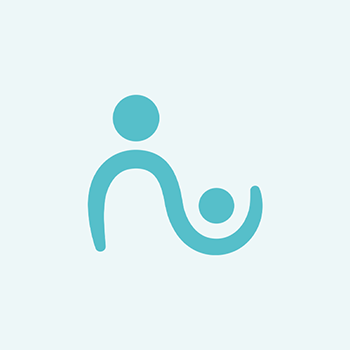 1 child (Gradeschooler)
I am looking for a babysitter to pick my son up from St Mark's school regularly on Mon Tue Thu and Fri either at 3pm to 6:30 or from 5:30 to 6:30. Term time only. If you're are interested..
4 children (Baby, Toddler, Preschooler and Gradeschooler)
Hi my name is Chris and my wife is Chelsea. We have been married two and a half years and have 4 wonderful children. Elijah: 10 months Nevaeh: 2 years Scarlet: 3 years Noah: 5 years..
1 child (Toddler)
My name is Erika, I am a single mum of a 15 month old boy. I am looking ideally for other parents to arrange weekly exchange of babysitting, like a babysitting co op For example on..
1 child (Gradeschooler)
Looking for a easy job? Minimal, but, (sometimes), awkward hours pre/post school and chauffeur for my daughter whilst I am at work. Must be reliable. Hours may vary. To start..
1 child (Baby)
Hello my name is Valentina. I'm looking for a babysitter to look after my 6 months old baby, only needed daytime for a few hours during the week. Please apply only if you're experienced..
Parents-help-parents in other cities